Washing Machine Repair & Service Centre in Mumbai
Faster, Reliable, and Affordable
Home Appliances Repair
Services At Your Doorsteps Experience Unmatched Services
At Unbelievable Prices.
Book Your Appointment Now!
Professional, Reliable, Affordable Home Appliances Repair Service Experts
Genius Enterprises is a significant company involved in rendering repairing services of washing machines and other home appliances for 20 years. We use the latest technologies and upgraded tools to repair the damaged part of the Washing Machine, Microwave Oven, Refrigerator, AC, and Dish Washer designed and developed by industry leaders. In the present scenario, home appliance repair services is not an issue for the people staying in Maharashtra specifically in the locations like Mumbai, Jogeshwari, Bandra, Santacruz, Ville Parle, Khar Road, Andheri, Goregaon, Malad, Kandivali, Ghatkopar, Worli, Powai, Borivali, Dahisar, Mira Road, Dombivli, Thane, Mulund, Bhandup, Chembur, Dadar, Prabhadevi and more.
If you are looking for a reputable company that provides fast, reliable and efficient Washing Machine, Refrigerator, AC, Microwave Oven, Dish Washer repair service in Mumbai at a competitive price, then Genius Enterprises is the one-stop solution. It is recommended to take expert's help to repair expensive products as hiring a professional organization is far better than performing DIY without adequate knowledge and expertise.
Get in touch with us if you are looking for excellent repairing services for hi-tech products of the topmost brands and our team will be happy to serve you.
Our Services
Get fix your branded home appliances in an innovative way
Washing Machine Repair Service in Mumbai
Genius Enterprises wants the customers to be delighted with their services. Our company provides the repair service of Washing Machine, Microwave Ovens, Refrigerators, Air Conditioners, Dish Washers of all brands, models and thus making your life more harassment-free. It is easy to reach out to them for any query or to fix an appointment, through call.
Home Appliances Repair Service Center Near Central Area
Washing Machine Repair & Service Center Near Harbour Area
Washing Machine Repair & Service Center Near Western Area
Washing Machine Repair & Service Center Near Navi Mumbai Area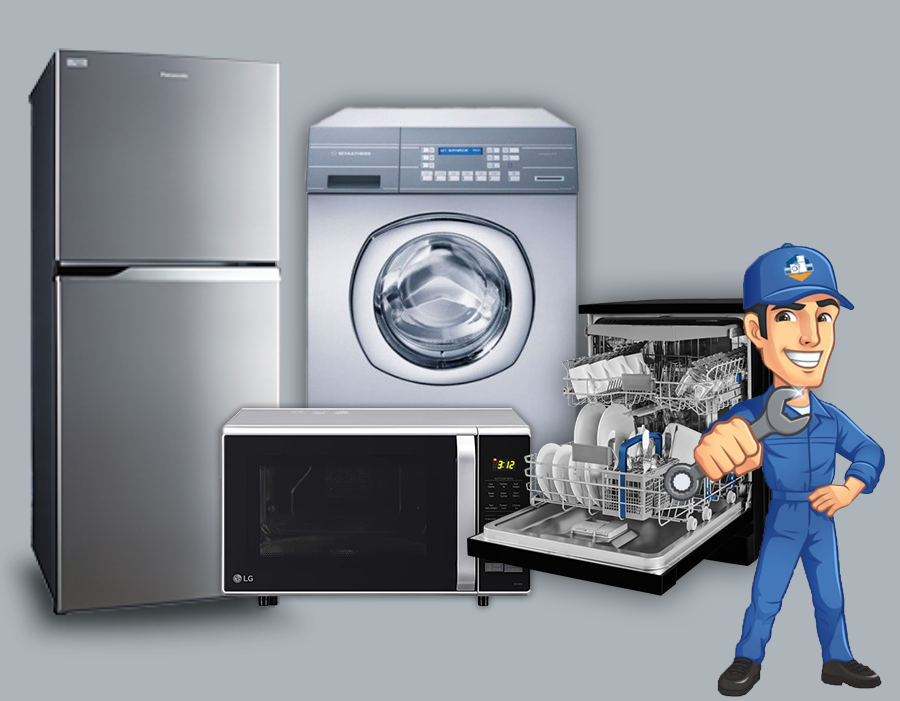 Home Appliances Repair Service In Mumbai – Genius No.1 Home Appliances Repair – You wake up one morning to find the refrigerator, dishwasher, air-conditioner or microwave oven not working. It would be a nightmare! You will not have your breakfast in time, you will not be able to get crisp, clean formals for the next …
Home Appliances on the Blink, Genius Enterprises is who you call Read More »
A small leak in the dishwasher, a crack in the pipe, when the light in the microwave won't turn on, when the washing machine emits a weird sound that you've never heard before. When its summer time and the air conditioner is your only source of relief and exactly when you think of enjoying a …
A Quick Fix For Home Appliances, Saves Many More Read More »